Find All the Belgard Products You Need to Complete Your Remodeling Project in the Austin, TX, Area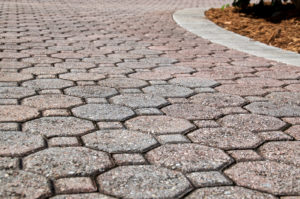 Paving a driveway with ruggedly durable concrete. Laying rustic-looking cobblestone around a patio area. Constructing stone walls to encircle a garden area. These are all projects that you can complete using the amazing pavers and landscaping products manufactured by Belgard, and those products are available at reasonable prices from the friendly folks at ASAP Stone & Landscaping Supply. We have been serving contractors and DIY enthusiasts throughout the Austin area for more than 15 years, and we would love to add you to our ever-growing list of satisfied customers.
Why Buy Belgard Pavers & Landscaping Products?
Belgard products are manufactured with both style and versatility in mind, making them ideal for just about any landscaping project or outdoor area renovation. They offer smooth-cut, monochromatic stones for a sleek, modular look, rugged cobblestones with old-world charm, and everything in between. If you can visualize it, odds are you can build it with Belgard pavers and landscaping products.
What Sets Us Apart as a Retailer?
You may be wondering why you would choose ASAP Stone & Landscaping Supply over the big-box chains. The answer is simple: customer service and industry knowledge. Our entire team is comprised of talented landscaping professionals who can offer sound advice on what materials to buy and how much to buy. Plus, our delivery service makes order fulfillment a breeze.
When you are ready to purchase the Belgard products you need for your upcoming project, contact ASAP Stone & Landscaping Supply. Or, simply visit one of our stone yards in the Austin area and see our incredible selection of Belgard pavers and landscaping products for yourself.